Quality & Reliability
Wide range of machines to produce tiles, flooring and concrete products
OMC Costruzioni Meccaniche designs and manufactures machines and automatic systems for the production of cement products, industrial and civil flooring, honed and polished tiles for indoor flooring, custom-designed tiles for sidewalks.
Thanks to our flexible production programs, we are able to meet all customer requirements, while maintaining high quality standards.
Carpentry, painting and electrical wiring are executed  and controlled by highly qualified personnel, the production of mechanical components is made with CNC machines of the latest generation, and for the assembly of machinery we use only first quality components.
The design process is performed with the most modern 3D C.A.D. and C.A.E. systems, that guaranteeing precision and reliability of each individual component and offering to the customer a precise study of the factory layout.
OMC Costruzioni Meccaniche emphasizes the assistance, collaboration and effficiecy it offers its customers both before and after the installation of the purchased machinery.
Our company, in following the technical evolution and market request, has invested heavily both in terms of design and construction quality, this allows us to offer, on the market, machines and systems that are characterized by easy operation and easy maintenance, as well high productivity.
OMC Costruzioni Meccaniche tends to continuously improve its products making technological innovations and reserves the right to make changes in its machinery without notice.
Photos and data shown in this website, in catalogs and brochures are indicative and not binding, as they can vary as a result of technological development.
Design
Accuracy & Integration, thanks to an up-to-date development workflow
Our technical department, with the help of modern CAD 3D design tools and an integrated design workflow, takes care of the design of all machine parts, verified by specific simulations and analysis, then generating production BOM for all different production units.
With the use of specific C.A.E. (Computer-Aided Engineering) tools, the technical department also develops the entire electrical and electronic aspect, as well as PLC and HMI softwares installed on our machines for a complete integration between mechanical and electrical design.
Through 2D and 3D pre-viewing softwares, we are able to create the layout of the factory, also starting from  a sketch on paper, allowing the customer to evaluate the positioning of individual machines, with a clear and precise view of how the production line will be composed and with the ability to make any necessary changes.
Technological tools, the company's extreme flexibility and the high qualified staff are the distinctive elements that enable us to be steadfastly in the footsteps of technological progress and to be global suppliers and partners for our costumers, able to provide machines and accessories for every stage of production: from the preparation of the raw materials to the palletization of the finished product ready for delivery.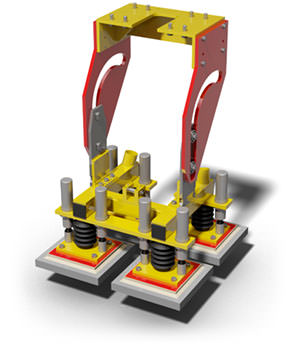 Manufacturing
Quality control at every stage, from raw material to the finished product
Thanks to the large production area and modern equipments, OMC Costruzioni Meccaniche manufactures internally all the parts and components of its machinery, guaranteeing total quality control from the raw material to the finished product; critical components of our machineries are made of special steels and specialty materials, controlled and certified.
Our production facility consists of four production units:
Light and Heavy carpentry unit
CNC machine tools unit
Painting unit
Assembly and testing unit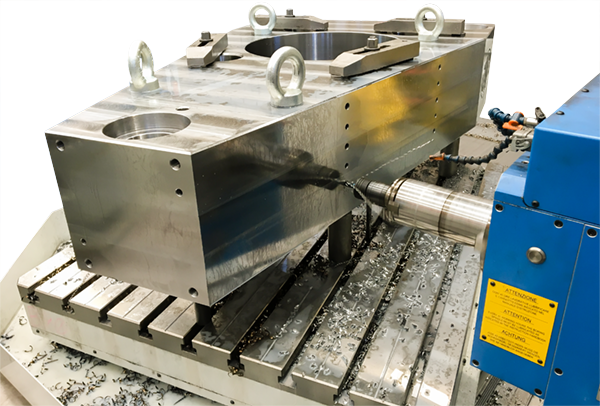 Structures, details and components of each machine are machined using latest generation CNC milling machines, lathes and machining centers that guarantee a high production volume and high precision of the mechanical components that provide a high degree of reliability and solidity to the finished product.
The painting unit uses bi-component products and electrostatic coating to ensure quality and durability, and every detail is subjected to anti-corrosive treatment.
The wide assembly unit is equipped for assembly and testing of larger lines and each machine is tested and checked before shipping to the customer.
Each production phase is constantly monitored to verify the conformity of the work and the respect of the company's quality standards.
Pre-Sales and After-Sales Support
Support and collaboration for total customer satisfaction
Always mindful to the needs of our customers and with the goal of being partners and not just product providers, our sales staff is able to provide constant support both in pre-sale and after-sales service .
OMC Costruzioni Meccaniche's staff is at your disposal to check and analyze any request, offering the most complete and suitable solution to your production needs, whether it is a new production line or the integration of machineries and accessories in production lines already existing.
Our wide spare parts store allows us to meet any need in a very short time, with worldwide shipping and delivery of every detail; our highly qualified technicians are able to provide remote and on-site assistance and support to solve any problem.